L'année dernière, Microsoft a présenté deux appareils à double écran – le Surface Duo et le Surface Neo. Le Surface Duo est le plus petit qui peut être utilisé comme un téléphone tandis que le Neo a la taille de deux tablettes. Le lancement de ces deux appareils était initialement prévu pour les vacances de 2020. Malheureusement, la pandémie a obligé Microsoft à reporter le lancement du Surface Neo et de son système d'exploitation Windows 10X. Cependant, un nouveau rapport indique que le Surface Duo pourrait en fait être lancé dès le mois de juillet.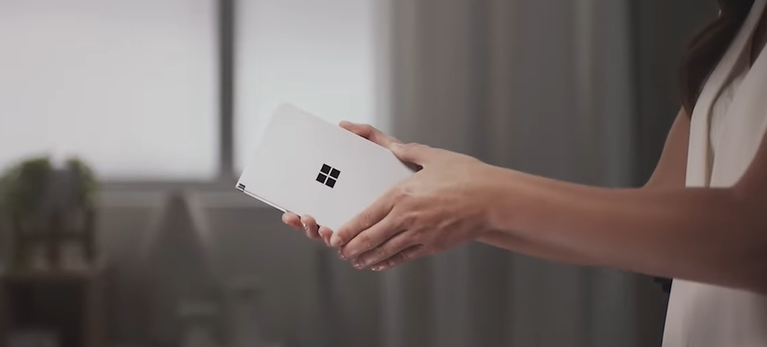 Selon un post de MSPoweruser, la date de sortie du Surface Duo est dans plusieurs semaines. Leur source est un tweet de Zac Bowden (@zacbowden), un auteur de Windows Central. Le tweet dit que Microsoft veut annoncer le Surface Duo avant le lancement de Galaxy Fold 2.
I'm told Microsoft wants to launch Surface Duo before the Galaxy Fold 2 is announced. So, before August 5th? We're getting close. Assuming plans don't change, Surface Duo should start shipping in less than 2 months.

— Zac Bowden (@zacbowden) June 12, 2020
Le lancement du Samsung pliable est prévu pour le 5 août, en même temps que celui de la série Galaxy Note20. Compte tenu de la date susmentionnée, le lancement du Surface Duo aura lieu au plus tard à la fin du mois de juillet.
Le tweet indique également que si les plans ne changent pas, le Surface Duo devrait commencer à être expédié dans moins de deux mois. Nous ne sommes pas sûrs qu'il veuille dire dans deux mois ou deux mois après le lancement en juillet. Dans le premier cas, les gens devraient pouvoir mettre la main sur leurs unités d'ici le mois d'août, tandis que dans le second cas, l'expédition commencera en septembre.
Le Surface Duo sera doté de deux écrans de 5,6 pouces. Il sera alimenté par un processeur Snapdragon 855 avec 6 Go de RAM et 64 Go ou 256 Go de stockage selon une fuite récente. Les autres spécifications révélées sont un appareil photo de 11MP, une batterie de 3460mah, un scanner d'empreintes digitales monté à l'arrière et le NFC. Il fera fonctionner Android dès sa sortie de la boîte.